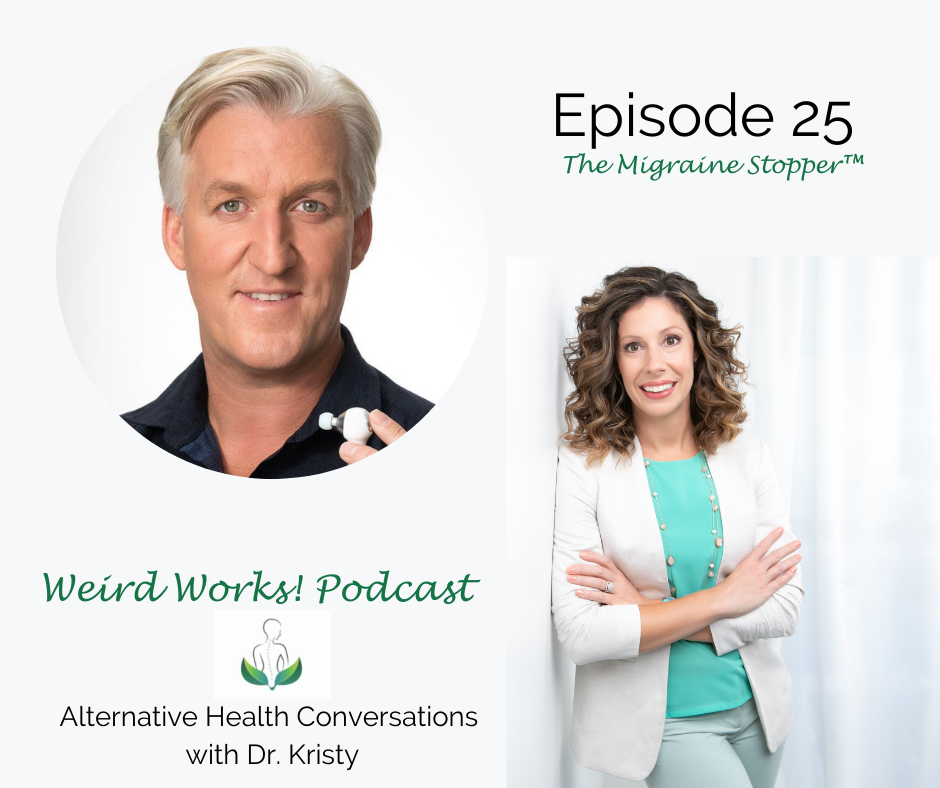 In this episode, Dr. Kristy sits down with Dr. Adam Meredith, a Doctor of Chiropractic and the inventor of The Migraine Stopper™ a natural and effective non-drug therapy for the prevention and treatment of migraine. Dr. Meredith discusses the prevalence of migraines and headaches, the causes of migraines, and how The Migraine Stopper™ helps relieve and prevent migraines in about 90% of its users. You can learn more about the migraine stopper at https://themigrainestopper.com/  You can listen to The Weird Works! Podcast on any of your favorite podcast listening platforms or watch the podcast video on our YouTube Channel. Get the link to both right here https://www.healthbydesignfl.com/the-weird-works-podcast
Links:
https://themigrainestopper.com/
Facebook
https://www.facebook.com/MigraineStopper/?modal=admin_todo_tour@themigrainestopper
Instagram
https://www.instagram.com/themigrainestopper/?hl=en
YouTube
https://www.youtube.com/channel/UCmmGXhQykG0md4qcT2kwVWg?